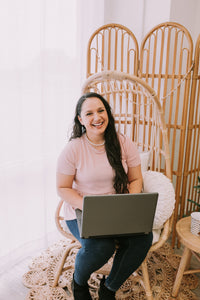 Welcome to The Stay at Home Shop!
Hey there! I'm Kelani and I'd like to welcome you to my shop!
If you're a stay at home, homeschooling, or work at home mom looking to get control over your life and home, you've come to the right place.
I'm passionate about helping moms clearly identify and lock in their priorities and be able to live by them. In my products, I'll teach you how to create streamlined systems and processes, embrace healthy and freeing mindsets, and develop one-of-a-kind strategies that work for YOUR home and life.
As a result, you'll start seeing yourself have productive days every day, resulting in a highly productive life that doesn't miss a beat.
Feel free to shop around, and if you'd like to join my community of moms, feel free to hop over to my blog!
Many blessings to you, wherever you are in your motherhood journey!